Work With Us
We offer a variety of workshops to fit different time frames and budgets. We can present an introduction to the Four Question Method is as little as an hour, and we have helped schools and districts undertake significant re-thinking of teaching and curriculum with multiple full day workshops spread out over a school year or more.
The more time we have, the more coaching and attention individual teachers get as they start applying 4QM ideas to their own courses, units, and lessons. We also do remote video workshops and give remote feedback on lesson and unit plans submitted by workshop participants.
The first step in working with us is always a listening conversation. We take the time to learn about you, your school, your teachers, and your students. We work with you to define goals and outcomes, and we design a professional development package that meets both your goals and your budget.
Some of the workshops we've done include:
4QM Intro/Foundation

Our introduction to the Four Questions, and an overview of how the Four Question Method is used to plan units.

4QM Unit Planning

Using the Four Question Method to create unit storyboards, unit questions, and a scope and sequence of lessons for an upcoming unit.

4QM Assessment Audit and Design

Using the Four Question Method to X-Ray your assessments. Find out if you are actually requiring students to demonstrate a balance of historical thinking skills on your assessments, and get suggestions to redesign them if not.

Teaching With The Four Question Method

Workshops dedicated to the Four Questions and teaching techniques that fit well with each one.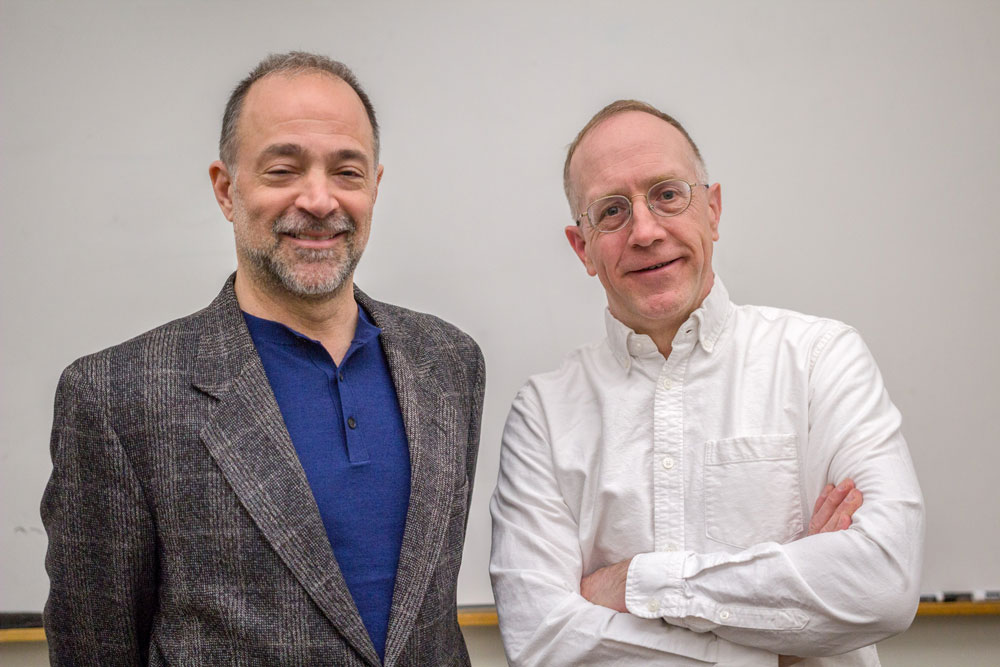 Let 4QMTeaching Help You!
Contact us if you'd like to talk to us about a 4QM workshop tailor-made just for you, or any of our other professional development opportunities.